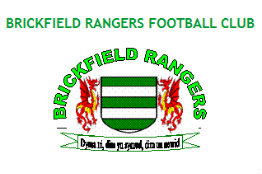 Congratulations to Brickfield Rangers on gaining FAW 'Gold Accreditation'
The Accreditation Scheme
The central aim of the Club Accreditation Scheme is to increase regular participation amongst boys and girls. This will be achieved by assisting clubs to deliver a quality assured football programme.
The criteria of the Club Accreditation Scheme varies between levels but focuses on the following key areas:
Constitution and affiliation.
Player welfare and equal opportunities.
Coach education.
Equipment and faciilities.
Player and Volunteer recruitment and development.
Identification and support of talented players.
The Accreditation levels.
The scheme has four levels of accreditation for clubs to work to towards:
Standard Award - mandatory for all clubs playing within junior football.
Bronze Award.
Silver Award.
Gold Award.
Benefits of the scheme
Improved image of your club.
Use of a charter marked logo.
Discounted rate on selected Mitre kit and equipment.
kit voucher system for bronze, silver and gold.
Ongoing professional support from Football Development Officer.
Resource folder to aid club organisation